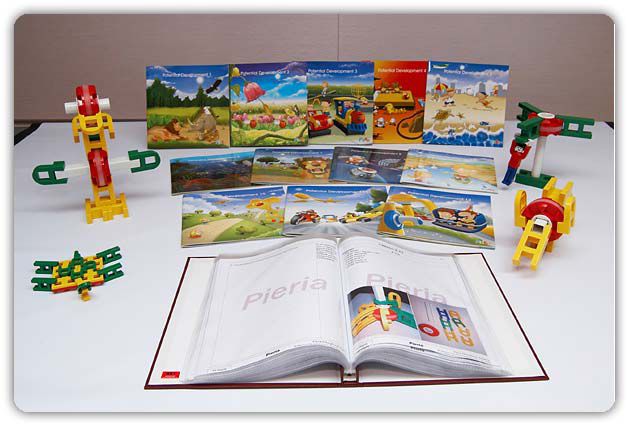 3 to 6
  Primary, Junior, Senior Class

  Textbook – 12 levels

  Children have a fascination for how things work, and they love to pull things apart and put them together again. Potential Development System is designed to promote children's observation skills, acuity, mathematical logic thinking, language ability, and communicative ability by using Pieria creative teaching aids. In graphic thinking process, children learn to imitate, to make changes and to create that will make a connection between graphs and objects. To engage children in lifelong learning, we encourage them to share with others, to keep the passion and curiosity about everything, to face daily problems, to solve problems with positive attitude, to accept and adapt changes at any time.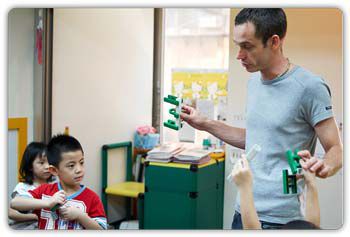 The curriculum is designed for supporting children with their age and stage of development. The course contents include:
Primary Class:  
  Children learn through doing various activities from day to day, such as storytelling, songs and chants and imitation, to build on their current skills and a sense of accomplishment and self-confidence.

Junior Class:
  Children engage in a context, a role-play in which they enhance their thinking and observation skills. In a way, children learn to correct their own mistakes and to experience higher level thinking activities of reasoning and comparison.

Senior Class:
  Through group creation, children develop their self-expression, communication, cooperation, and teamwork abilities that encourage them to appreciate works of others and to develop self-esteem and a positive attitude in their everyday life.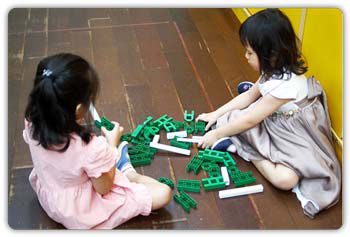 Using Pieria creative teaching aids as medium, children learn through stories, activities and sharing that encourage them to imitate, to make changes, to create and to make the abstract concrete both in their individual or group work. The teaching procedures are as follows:

- Warm Up (To motivate and engage)
- Building Time (Theme-based teaching)
- Creative Time (Extension activities)
- Share Time (Show and tell)
- Play Time ( Games and activities)
Warm Up:
  With a selection of multiple topics, the teacher motivates and urges children's interest and curiosity in a learning context.

Building Time
  Children learn by doing and doing to learn through a DIY context that enables them to think, to question and to create in different ways.

Creative Time
  Children enhance their abstract thinking and eye-hand coordination abilities while creating their works freely. This also strengthens their courage to give something a try and make a change during the process.

Share Time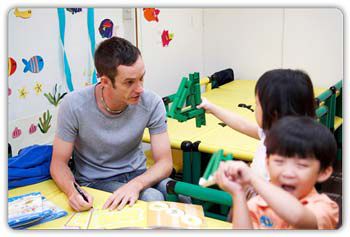 Children show and tell after creation activity and mutual cooperation learning process that enhance their integrated thinking, use of language, memorization and observation ability. At the same time, children learn to cooperate with others and to appreciate works of others.
Play Time
  Children modify their works, arrange learning aids, and put them away nicely as a daily routine at the end of the class.

Creative teaching aids: 
  Pieria creative teaching aids are designed to develop the full potential of children in a natural context. To the development of the whole-brain child, the course emphasizes on the process of learning by doing, imitation, improvement, and innovation.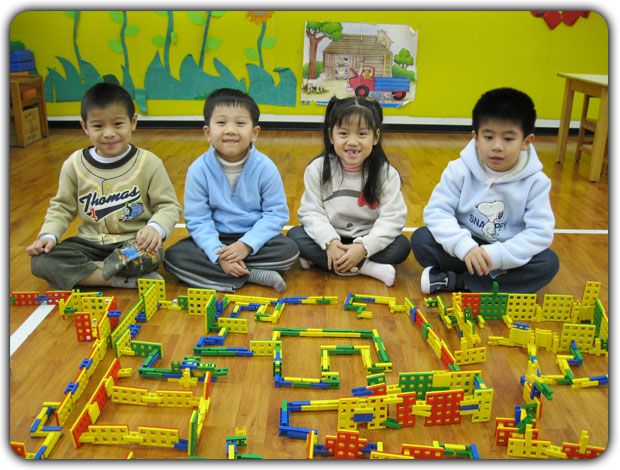 1. Cognitive Development
  Integrate five senses (things children can hear, see, taste, smell, and touch) into class to promote their observation, memorization, and logical thinking abilities.

2. Language Development
  Children develop their comprehension in language, vocabulary and oral expression abilities to express themselves clearly.

3. Physical Development
  Emphasize on fine/gross motor skills and eye-hand coordination ability to activate children's physical and cognitive development.

4. Social Intelligence
  Be willing to learn new things, to share with others, to help others and enjoy interactions within a group.

5. Life Skills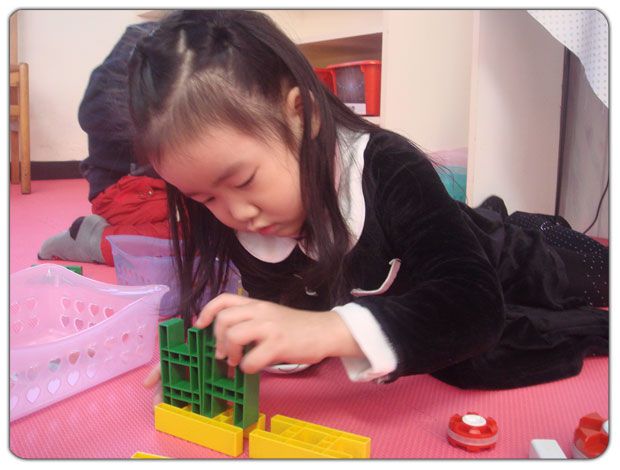 Build up self-management ability through planning work, putting things away, and cleaning work station.

6. Creativity
  Through DIY creation process, children's imagination and concept of three-dimensional space are activated and inspired in many ways.